WICTEC 50 evo
Evolution in façade technology and design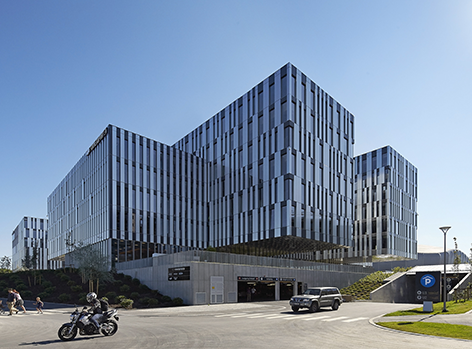 With the latest step in its development of WICTEC 50 evo, WICONA has created favourable preconditions for this in the area of façades.
WICTEC 50 – the mullion-and-transom façade system from WICONA – has for decades been setting the standard in the design of the most challenging architecture worldwide. Now WICONA has further enhanced this "Made in Germany" technology.
The result: WICTEC 50 evo
WICONA has successfully evolved its range of aluminium windows (WICLINE evo) and aluminium doors (WICSTYLE evo) in recent years. Thus, the evolution of the present WICTEC is the logical development step of the range of curtain walling solutions.
WICTEC 50 evo enables planners and architects to satisfy the key challenges of modern urban architecture in a variety of ways:
Sophisticated aesthetics, using a variety of profiles and colours to create a unique character
Optimum energy efficiency by using, among other things,
high solar gains
Highest levels of user comfort by creating maximum natural light incidence and effective sun protection
Harmonious integration of soundproofing, security and
fire protection components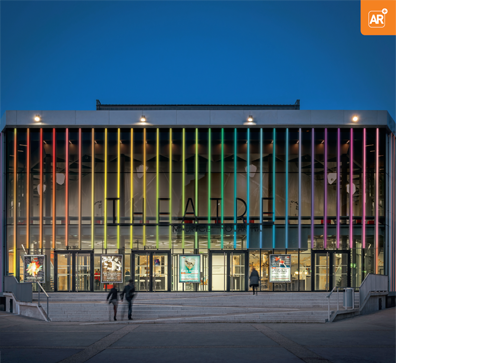 With the WICONA Cre:ate cards, you are able to see WICONA
products in three-dimensional space and high-quality!
Click on the play button to watch the video.
To satisfy the wish of our customers, the standard WICONA range offers a wide spectrum of modules constructed from basic profiles that can be used to create many different custom solutions.
Individual profile components can be modified or adapted easily to fit perfectly into the overall system. In addition we can develop special profiles just for you, in order to fulfil specific functions or design requirements. We will work together with youto erect completely new buildings – unique constructions that represent the ultimate in custom property solutions.