INFINITE ALUMINIUM


a turning point in our industry
Click on the play button to watch the video.
Discover the heartbeat of the future
Building with vision means taking the future seriously. And bearing in mind that our resources are finite, we are absolutely convinced that future urban development is inconceivable without sustainable reuse
of materials.

INFINITE ALUMINIUM offers tomorrow's standards today: We are proud to present the most sustainable aluminium system solutions in our sector.  The certified production is nothing short of a revolution in the building industry.
INFINITE ALUMINIUM FOR TIMELESS ARCHITECTURAL DESIGNS 
360°life cycle – a win-win situation
Thanks to our system solutions, post-consumer scrap is recycled back into the production cycle. We call this process of reclaiming materials 'urban mining'. It saves aluminium resources and reduces the amount of waste in our cities. 
The N°1 in sustainability 
System solutions using INFINITE ALUMINIUM have the highest share of recycled end-of-life aluminium on the market –
75% and above. Its production-  is independently certified and completely traceable. With these solutions, today's designs can already meet tomorrow's environmental standards.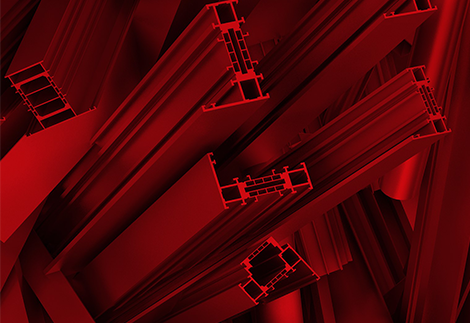 CONSISTENT DESIGN STARTS AT 2 KG
INFINITE ALUMINIUM has the smallest CO2 footprint worldwide: around 2.0 kg (1.5–2.3 kg) per kilo of aluminium –
6 times less than the worldwide average for primary extraction.
100 % possibility. 5 % energy
Aluminium is infinitely recyclable. Its quality and material properties are never lost. Furthermore, melting down end-of-life aluminium uses just 5 % of the energy required for primary aluminium production.
The city is a mine of raw materials
Our cities are veritable mines of raw materials. Metals, plastics, glass can be found everywhere in buildings, vehicles and machines, just "stored temporarily" – ready for responsible resource recycling.
The aluminium of the future
200,000,000 tonnes of aluminium are currently "stored" in buildings around the world. Together with other scrap, aluminium that has reached its end of life as a product in use can be brought back into production cycles (post-consumer scrap). Melting down not only saves energy. It also has a far smaller impact on the environment –
4 t less bauxite is used and 9 t less CO2 produced per tonne of
remelted aluminium compared to the production of primary aluminium.