An update with
a wealth of user benefits
WICONA presents WICTOP 8.1, the newest version of its 3D design software program for planners and fabricators.
The innovative program features – which, as with previous versions, have been developed in conjunction with users – save time, offer additional user benefits in various detailed areas and further optimise operation.
Click on the picture to watch the video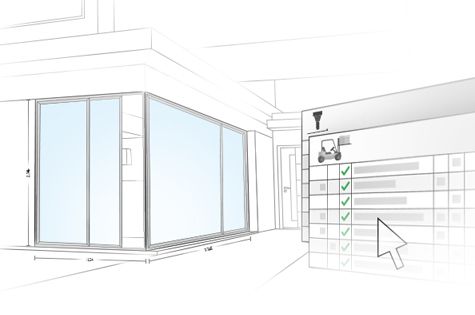 WICTOP facilitates all technical work scheduling, preparation of pricing calculations and implementation of work scheduling such as ordering materials, production control and order management.
In the new WICTOP 8.1, glass or panels can be defined in detail directly within an object. The selection of surfaces has been simplified – e.g. when using RAL colours, the colour code can be input directly, instead of having to laboriously search through lists.
New exciting features to increase
you performance and simplify your process!